Get to know Mallorca, the paradise of
the mediterranean
Hotel Príncipe is located in a privileged location, in the south of Mallorca and in a strategic point to know the whole island.
Mallorca is known not only for its Mediterranean climate, its pleasant temperature and its more than 300 days of sunshine a year, but also for promising the visitor the best plans for leisure, fun and also relaxation. This Island offer you from paradisiacal beaches, wonderful mountain routes and dream places, a wide range of restaurants, activities and plans for all audiences.
What to see in Palma de Mallorca
Playa de Palma has become one of the main tourist destinations on Mallorca thanks to that tourist and leisure offer for all ages. In addition, it's only 10 km from the capital of the island, Palma de Mallorca, and all its wide cultural and entertainment offer.
In Palma you can visit some of the most important monuments and historical vestiges of Mallorca, such as the Cathedral, the Royal Palace of Almudaina or La Lonja, as well as the well-known Bellver Castle. We recommend getting lost in the streets of the old town and discover incredible shops and restaurants that hide on our narrow streets.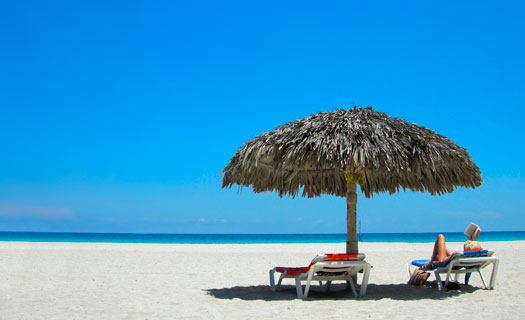 THE BEST BEACHES
IN THE SOUTH OF MAJORCA
Just a few kilometres from the Hotel Príncipe you will find some of Mallorca's best beaches. Among them is the well-known and paradisiacal bay of Es Trenc, which extends from Sa Rápita to the Colonia de Sant Jordi. Other beaches you should visit are Cala Blava, a few kilometers from the hotel and Cala Pí, west of Sa Rápita.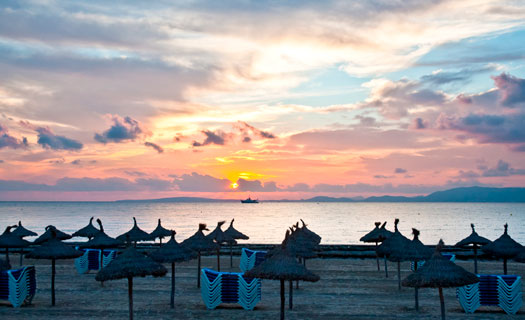 CHARMING LOCALITIES NEAR
PLAYA DE PALMA
Discover some of the most beautiful and charming villages in Mallorca just a few kilometres from the hotel. Get to know the towns of Santanyí, Portopetro or l'Alquería Blanca, located to the south-east of the island, and fall in love with restaurants, streets and charming corners. On top on the Sóller Railway and visit this beautiful village, considered one of the most beautiful on the island. Take the opportunity to visit the charming Valldemossa and our famous Valldemossa Charterhouse.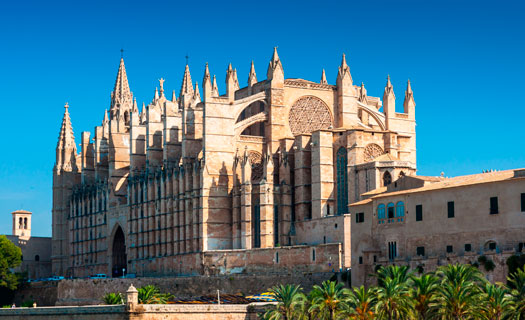 LEISURE, SPORT AND CULTURE OF
MALLORCA
Mallorca offers variety of plans, leisure and culture, as well as unique places to discover. Explore our incredible Tramuntana mountain and enjoy the countless hiking and cycling routes it offers; enjoy the island's wide range of sports, with tennis courts, golf courses and water activities; or taste the island's best typical gastronomy in the island's numerous traditional restaurants or cellers.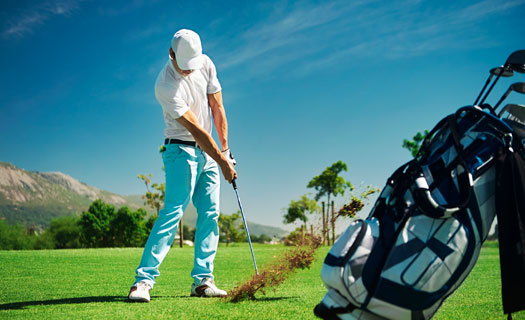 GOLF IN MALLORCA
Mallorca has more than 20 golf courses where you can enjoy this wonderful sport with the best climate. Our hotel is only a few kilometers away from some of the most important courses such as Gof Son Gual (10 km away) or Golf Son Antem (13 km away).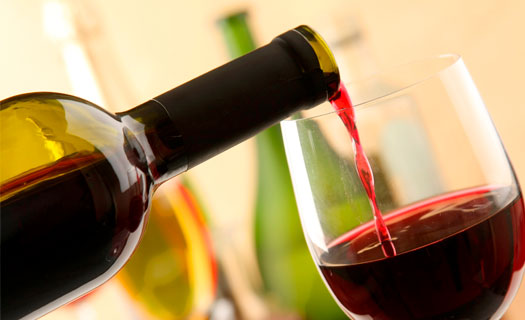 WINERIES
With around 70 wineries, the island of Mallorca has become a major producer of quality wine. In addition, many of these wineries have opened their doors to wine tastings and guided tours for those who want to enjoy a special and detailed way of their products, such as the wineries of the wine route with D. O. Binissalem…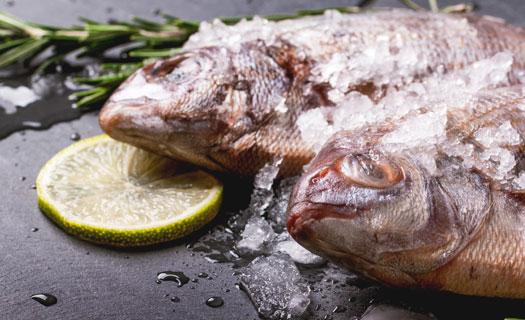 MALLORCAN GASTRONOMY
But wine is not the only gastronomic product of interest, the traditional Mallorcan gastronomy is full of recipes and handmade elaborations for all tastes. For the sweetest palates: ensaimadas, rubiols, cocas or cuartos embadurnados; and for the saltier ones, the most typical dishes such as tumbet or Mallorcan frito, or elaborations such as panades, espinagades or cocas saladas.
| | | | |
| --- | --- | --- | --- |
| Playa de Palma | 0.9 km | 1 min | 8 min |
| Palma Aquarium | 2.4 km | 5 min | 21 min |
| Forestal Park Mallorca | 1.3 km | 4 min | 15 min |
| Aqualand El Arenal | 5.7 km | 8 min | 34 min |
| Cala Estancia | 5 km | 15 min | 40 min |
| Catedral Santa Maria de Mallorca | 14.5 km | 29 min | 36 min |
| Palacio Real de La Almudaina | 14.6 km | 29 min | 41 min |
| Ferrocarriles De Soller | 13 km | 18 min | 57 min |
| Castell de Bellver | 13.8 km | 20 min | 90 min |
| Es Baluard Museo de Arte Moderno | 13.2 km | 21 min | 44 min |
| Plaza Mayor | 14.1 km | 26 min | 41 min |
| Lonja de Mallorca | 13.5 km | 23 min | 35 min |
| Baños árabes | 15.5 km | 36 min | 41 min |
| Puerto de Palma de Mallorca | 15.5 km | 23 min | 92 min |
| Club Náutico de Palma | 12.5 km | 19 min | 44 min |
| Playa Es Portitxol | 12.5 km | 19 min | 48 min |
| Son Muntaner Golf | 18.8 km | 19 min | 71 min |